Library and Multimedia Resource Center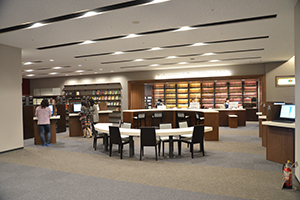 Our brand-new Library and Multimedia Resource Center launched in University Hall 2014 is specifically designed to enable students to stay and work in the library for longer hours.
The first and second floors are for obtaining information. Books and periodicals are shelved on these floors. In order to provide an optimal environment for individual learning, Cubicles (96 seats) and Study Carrels (84 seats) are also available there. Its third and fourth floors are called "Learning commons," which promote dialogue among students, stemming from their individual learning. Academic support staff are always on the third floor, ready to help students. In these ways, "Learning-Circle" is formed through all the floors.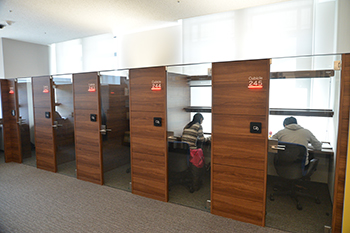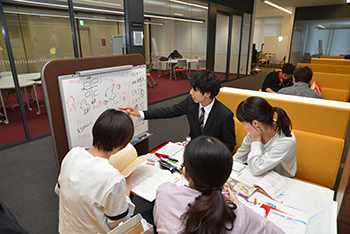 As of April 2015, we stock 960,000 books. About 140,000 of them are openly shelved and about 600,000 are stored in ASRS: Automated Storage and Retrieval System. We can hold 1,300,000 books as a whole in this hall. We are now subscribing to about 600 periodical titles, and back issues are stored in the stocks located on the first floor.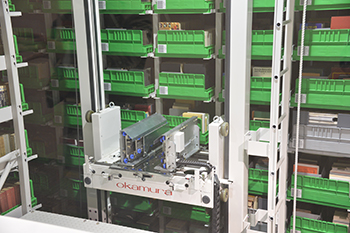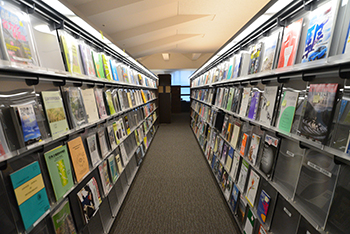 We are also promoting the use of "e-media" such as e-books and online-databases.