Presentation by Prof. Dr. Stefanie Pillai
2017.10.03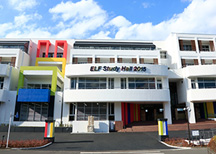 We are very pleased to announce that Dr. Stefanie Pillai from the University of Malaya will give a talk at the CELF. Attendance to the event is free and open to all Tamagawa University teachers as well as to the general public.

We very much look forward to your participation.

Title of Talk
Reconciling local features of English pronunciation in the classroom
Abstract
English around the world is spoken in a multitude of accents, and yet, there is still a fixation with native models of pronunciation in the teaching and learning of English. Local English pronunciation features are often ignored and in fact, negatively perceived. In this paper, I will discuss this issue in relation to the Malaysian situation. I will first explore some of the common features of Malaysian English pronunciation, and then show to what extent the curriculum specifications for pronunciation deals with these features. This will be followed by a discussion of how the conflict between the target model and Malaysian English pronunciation can be dealt with in the classroom.
Biodata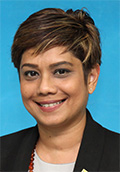 Professor Dr. Stefanie PILLAI is currently the Dean of the Faculty of Languages and Linguistics (FLL), University of Malaya. She started her career as an English language teacher in a secondary school almost three decades ago. Of late, she has been more involved in evaluating professional development programmes for English language teacher in Malaysia. She also contributed to Malaysia's English Language Roadmap, a comprehensive plan for English language education in Malaysia. Apart from that she has acted as external assessor for several English courses and degree programmes offered at public and private universities in Malaysia. Her research has focused on the sounds of Malaysian English, both at the segmental and prosodic level. Her papers have been published in journals such as English Today, Studies in Second Language Acquisition, World Englishes, Language Sciences and Language and Communication.

As Dean of the Faculty of Languages and Linguistics, Stefanie oversees the Bachelor of Languages and Linguistics programmes, with 9 language majors, 3 Postgraduate ones, and all the compulsory English language courses offered by the Language Unit at the FLL.
Day
November 15th (Wednesday), 2017
Time
17:00~18:30
Place
ELF Study Hall 2015 (Room 210: "Orange Zone" in the Active Learning Zone), Tamagawa University